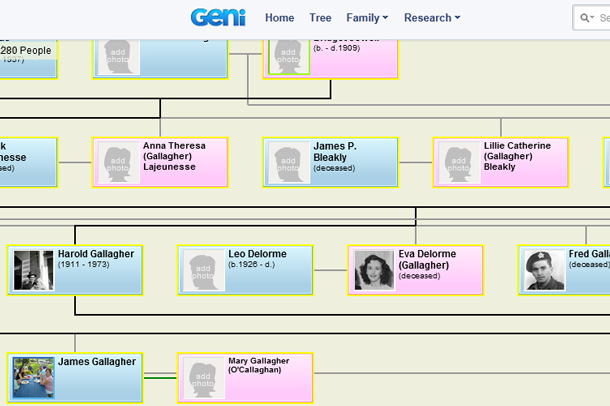 Many of us are working on the family tree through Geni.com. If you can contribute and are interested in joining the online family tree, please contact me (via e-mail at info@gallagherreunion.ca ) to get your invite.
Please send your e-mail with your name and let me know who your parents are and how they fit into the family tree. Once you are logged in, you'll be able to browse the tree and add more information.
The only way to join this family tree is to be invited by a family member who is already part of the tree.
Check out Geni.com. See how we are all connected!
Note: you can customize the options in Geni to send as many or little notices you like.  You can also customize which side of the family your notifications will come from.